Most Asked-"How Do You Start a Picture?"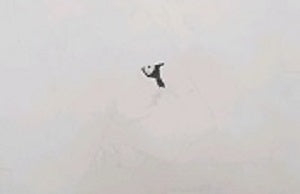 I often get asked how I know where to start a new piece.  Well, for once that answer is easy.--I start with the eyes.  As I stated in an earlier post, I chose the picture based on the intensity and soul shining through the eyes of the animal in the picture.  
To me the eyes are what tell the animals story-no matter what species.  There is so much that can be seen there....are they relaxed, on the hunt, simply observing, or on watch...etc.   How much intensity, determination, fear, or satisfaction can I read in them?  To me, this is the single most place on an animal that I can get a sense of them, a read on their emotion so to speak.
So, in short, this is where the animal and I start our journey together.  I will spend days getting the eye just right on a new piece and have been known to start over multiple times until I feel I am doing justice to what their soul is showing the world, through their eyes....not just mine.
To continue to watch my progress on my latest piece, don't forget to follow me on my Facebook page:  Duane Frey Studios
Leave a comment
Comments will be approved before showing up.